Here is the palette I use when I paint at the Art Student's League. It is the Costa Vavagiakis class notes palette with a few minor variations. I added Cinnabar Green, Cad Green Light and Cerulean Blue which I used while studying with Max Ginsburg. I find these colors very useful for neutralizing flesh tones.
I have been using Weber Res-n-gel lately which is a resin gel medium that speeds drying time but adds body at the same time. I'll use this along with Linseed oil as my medium.
The white I use for portrait and figure is Old Holland Flake white. If I want more opacity I'll add some Permalba white into it.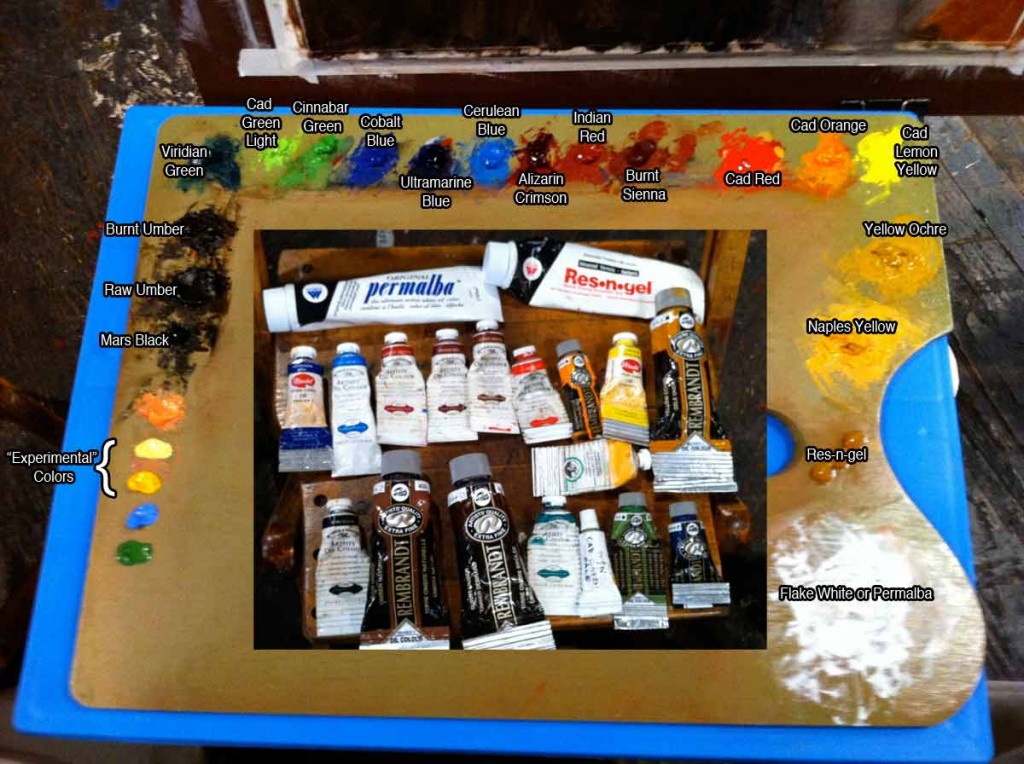 The palette itself is a rectangular wood palette toned with a warm greenish hue.
The whole kit gets stored in a Masterson Palette Saver box. I burp the air out in an attempt to keep the piles fresh between painting sessions.
This palette is very typical of the portrait/figure palette that many instructors and students use in many classes at the Art Students League.
I am starting to experiment with additional pigments which I keep on the left side. If I find them useful I might add them into my normal palette in the future.